In the unlikely event of a failure, the red LED on the Control Panel will light. It will flash a number of times, pause and repeat until switched off. Count the number of flashes and refer to the table below: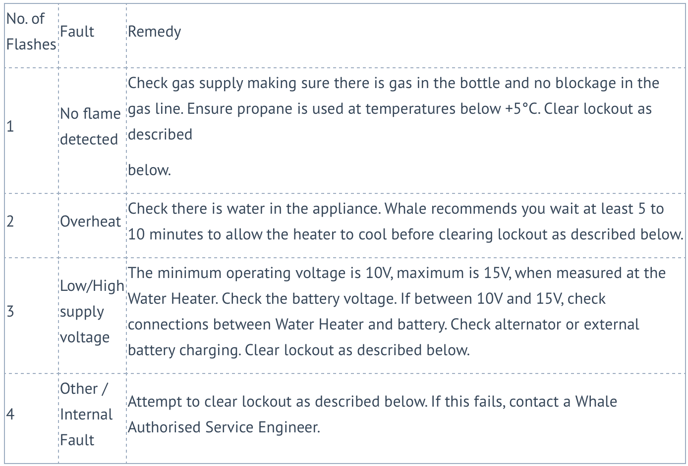 Your Whale hot water can be heated using gas or mains. You will find your control panel located in the cupboard above your kitchen. The blue hot water cylinder will be under a seat in your lounge area.
Instructions:
If the lockout is caused when the unit is operated on electricity or gas, locate your hot water cylinder and press the reset button (see picture below).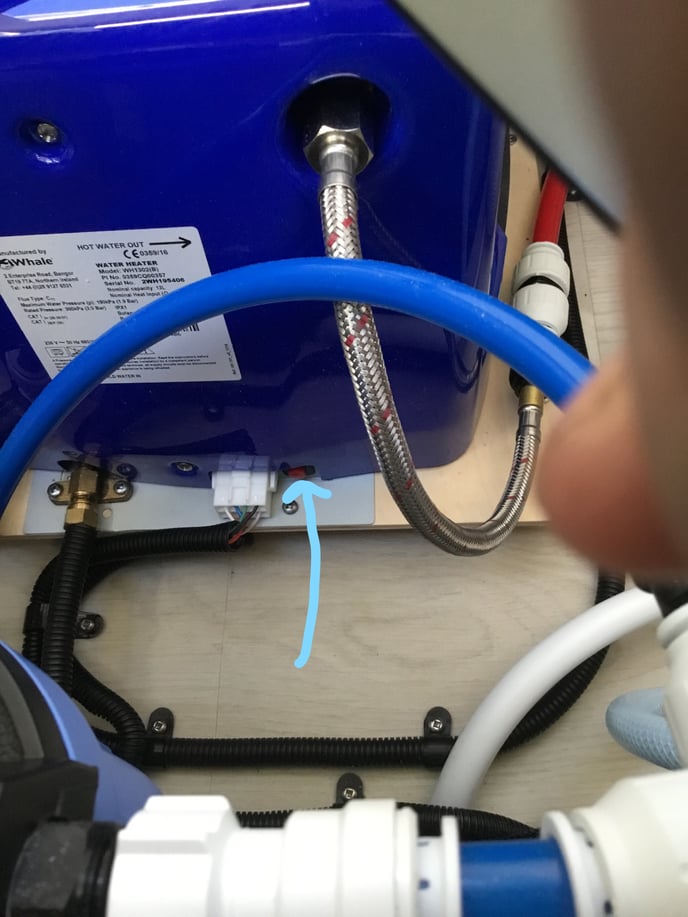 The lockout can be cleared by moving the relevant switch from the 'on' position to the 'off' position then back to the 'on' position. The complete sequence of switch movements must be completed within 2.5 seconds for a lockout to be successfully cleared.
Refer to the below picture of the Whale Control Panel. The electric switch is on the right side and gas is on the left side.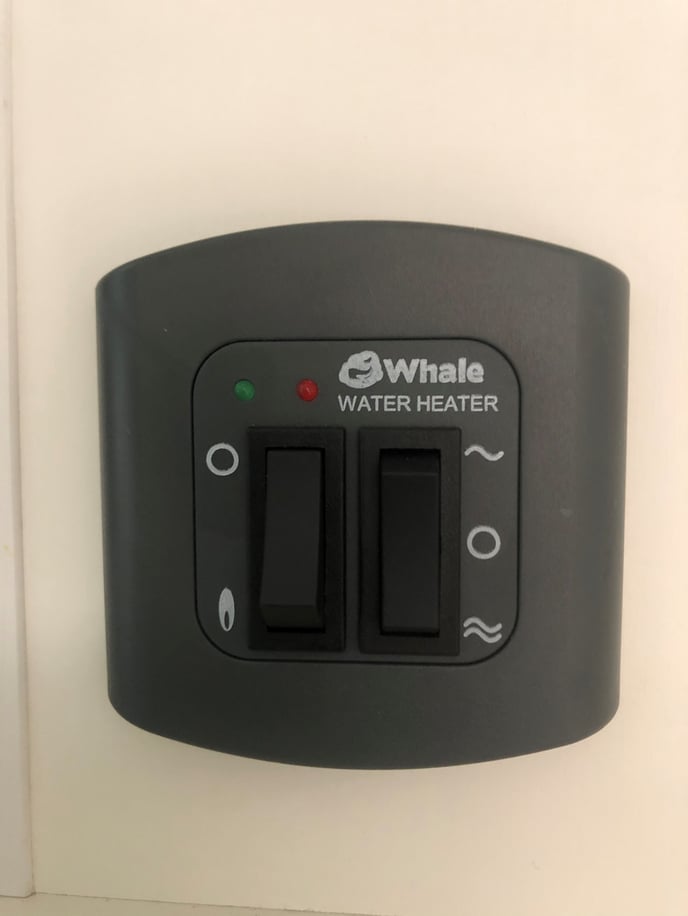 Next steps:
If you are still having issues, please contact our TrailLite Service Centre on 0800 872 455 or email them here.
For more information on secondary control switches in a TrailLite, click here.