There are limited reasons that the keyless entry keypad on your TrailLite might stop working.
The main reasons it may stop working is when the door is not be closed properly, or the contacts are dirty.
Please note that the electronic door locking only unlocks the habitation door and doesn't lock it. Please ensure that you are locking the vehicle correctly.
Ensure the door is closed properly.
On the inside of the door where the hinges are, there are metal contacts near the bottom that must be touching when the door closes.
The door has double hinges, so ensure the door is pushed in before closing.
Clean the contacts
Clean the contacts, if they are dirty this will stop the keypad from working.
The best way to clean them is with a cloth and white spirits or Jiff.
See below a photo of what the contacts look like: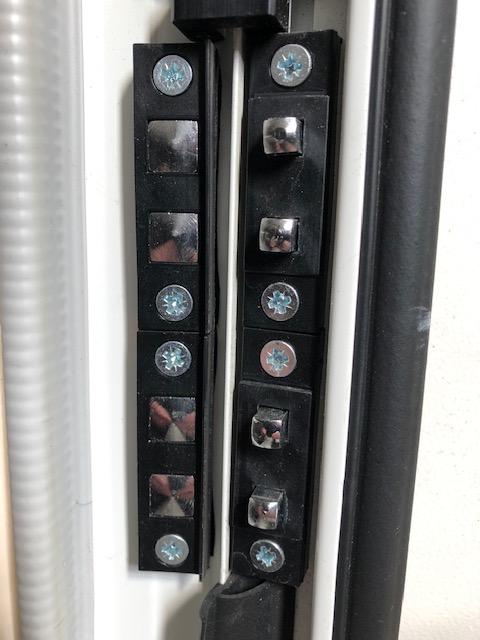 Forgotten your code
If you have forgotten your code or would like to change it, please call into our Pukekohe Service Centre or Christchurch yard and we can clear all codes and re-set it.
This cannot be done over the phone.
It will never lock you out from too many incorrect pins entered.
If your keypad is older than 2017 and has stopped working, please be aware it may be difficult to reprogram or fix and may require a newer replacement.
Please contact the TrailLite Service Centre if you need any further support.