This article explains some areas to note on the outside of your motorhome
Things to Note
Your Fresh Water Tank Valve is located under the rear edge just in front of your garage locker on the passenger side. This valve will enable you to get fresh water from the tap if you need it or drain your freshwater tank.

Hazard:

your water heater vent (located on drivers side) and diesel heater vent (silver pipe located on passenger side wheel area) will be hot while operating.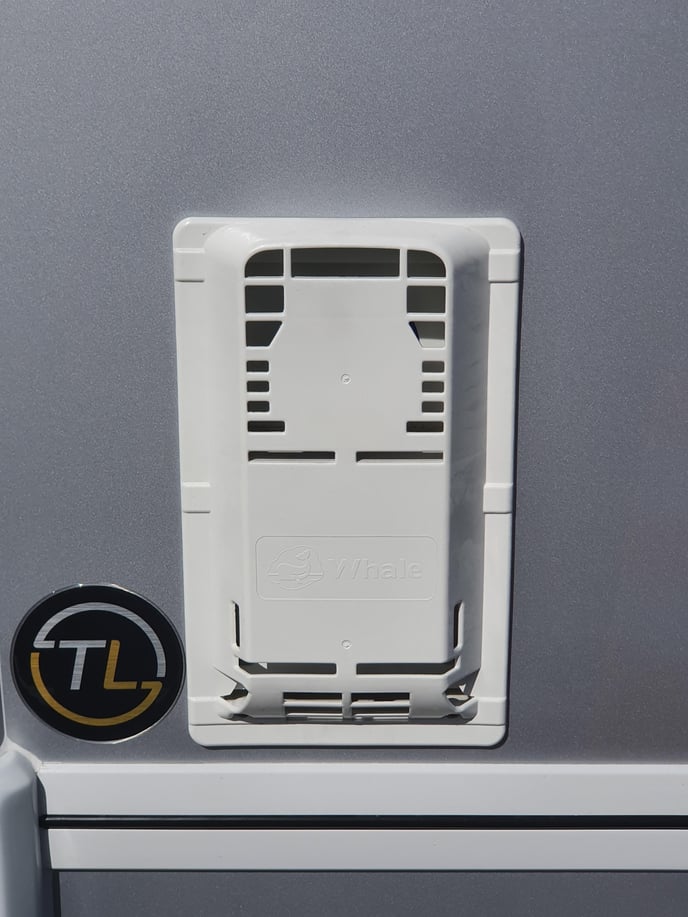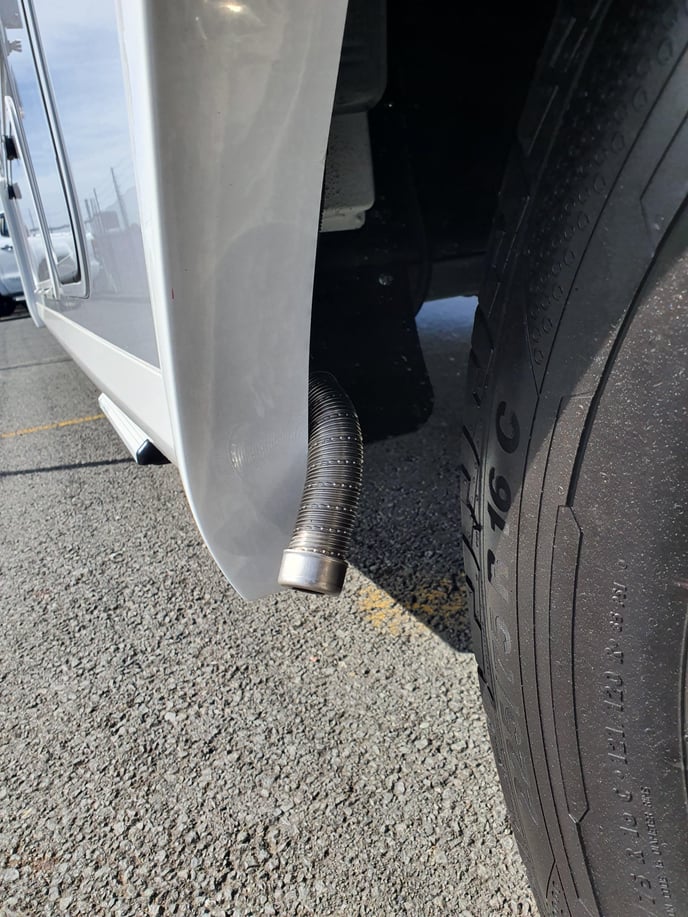 Fridge and Freezer vents (located on the outside of where your fridge sits) please don't force water into these vents when you wash your motorhome. Normal washing/rain is fine but not pressured water over the vent areas.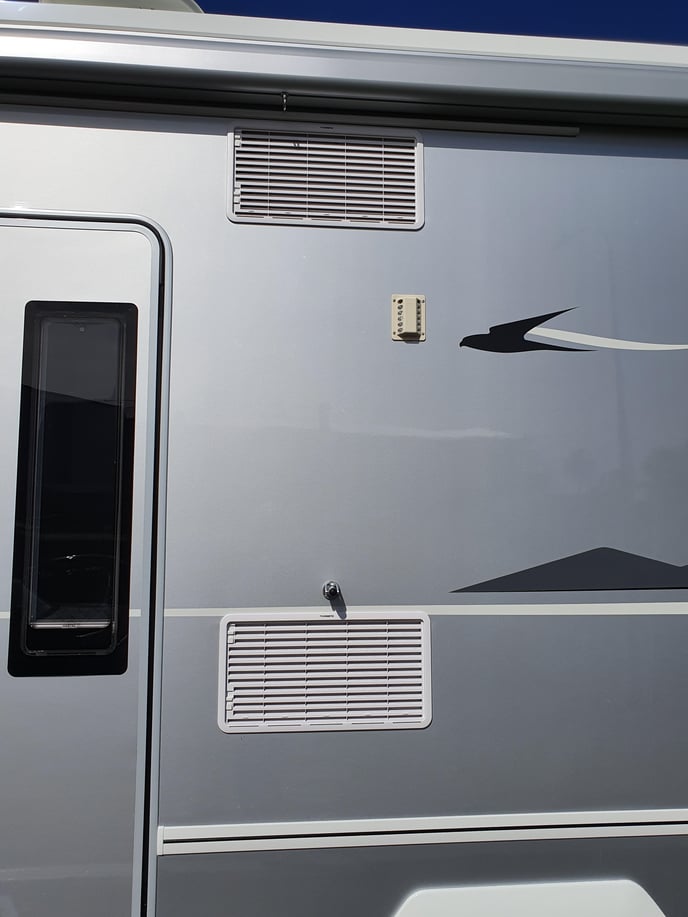 If you have an external power point and you have children with you it is recommended to switch it off with the isolation switch as it can be a hazard.
Instructions Rear View Camera
Your camera monitor is located on top of the dashboard and is simple to operate.

ON and OFF with the POWER button on the right.

Push the CAM button to alternate between your two views: one looking down when backing up, the second looking back to give you a view of the traffic behind you.

The SETTING button allows you limited settings (no audio)
Please Note:
Do not put the camera on MIRRORING! This lets you view a mirrored image of the traffic behind you, which is a big HAZARD.
What is in the Manual Bag
The manual bag contains your spare keys in the front pouch, spare fuses and all your manuals of the appliances in your motorhome. Please take the time to read them carefully and use them for reference when you need information.
Next Lesson