This article and video demonstrates how to use the control panel in your Mobilvetta Kea P motorhome (please note this control panel is a touch screen).
The main control panel operates things like:
Master On / Off Button
Master Lights
Water pump
Outside light
Temperature reading inside and outside
Monitoring your batteries – both House and Truck
Tank levels - Fresh and Grey
Date and Time
AUX – Toilet Flushing
Settings and Alarms etc
Please note:
In your Mobilvetta Kea P motorhome, you have a battery charger for mains power. However, when your motorhome is in storage or not being used, turn off the Battery Isolation Switch (see below photo). This is located inside the battery locker compartment. Generally, your solar panels will keep your battery topped up, however, you should check on your battery voltage often. On your control panel, your battery voltage should never drop under 12 volts, so if it's showing 12.1, 12.2 this is getting low and you need to plug into mains for 8-12 hours to fully charge your house battery.
See photo below of the battery isolation switch: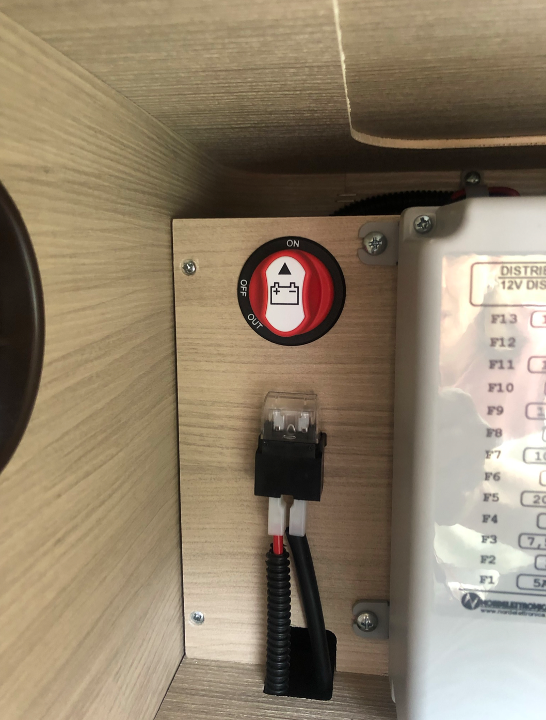 Next Lesson:
Click here to see lesson two: Truma Heating Control Panel - Mobilvetta Kea P