The following article and photos will show you how to connect your smartphone to your Truma iNet box in a Benimar motorhome
The Truma iNet box is designed so you can Bluetooth your Truma control panel to your smartphone. You can then control the heater and hot water via your phone.
This is also a great way to monitor your house battery in your motorhome as it gives an accurate volt reading. This is especially important if you have an Inverter.
Please note: The iNet box is not available in the Primero or Benivan range.
You will find your iNet box located up high on a shelf or inside a cupboard (refer to the photo below).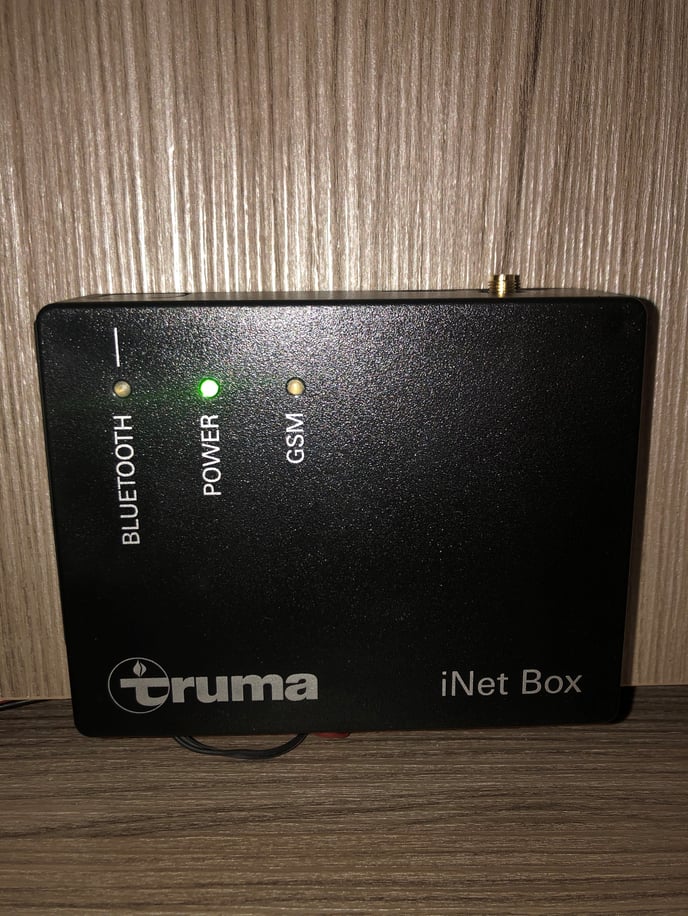 Instructions:
Open the App Store on your Smartphone, Search for "Truma" and download the App (see below photo)

Then open the App on your Smartphone, ensure you have Bluetooth activated on your Smartphone
Go into Setting and press "Setup Truma iNet Box"
Then click on "Configure Bluetooth"
Press pair and push the Button on the Truma iNet Box for approximately 1 second.
Once paired successfully a blue LED light will flash on the iNet Box
Now when you open the App, you can control the heater and hot water and view your battery voltage.
Other lessons:
Click here to learn more on the Truma heating system in your Benimar